Since 1952 Omso has been designing and manufacturing high-tech machines for direct printing on objects and containers of varying shapes and sizes. Omso reaches markets all over the world thanks to a network of partner companies and participation in the most important international exhibitions.
Omso chose us for the design and implementation of its new website. Initially, we identified the distinctive elements of the company to define the correct approach to communication. The SEO analysis allowed us to identify some fundamental elements for the design: the need to include product videos, a substantially transactional search intent and a low influence of location on purchase helped to define the architecture of the site, as well as favoring a correct distribution of content.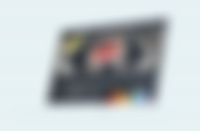 Starting from the collected indications, we developed the website on Drupal platform by designing a user experience suitable for Omso users' references.
Designing a set of icons and illustrations helps give personality to the project and helps the identification of elements at a glance.